Indoor Tiles & Paving Gallery
What does Filled and Honed mean?
Travertine paving has a naturally pitted finish with air holes that have been created over centuries, during its formation.
When left in its natural form, the pavers are called Unfilled and Tumbled. There are times when using the natural form may not be the desired option, such as in wet areas and bathrooms.
This is where Filled and Honed Paving comes in. Rather than leaving the tiles in their natural form, the air holing is filled with an E-poxy and the honed to create a smooth, flush finish, as you can see in the gallery below. The Honed and Filled finish stops water, dirt and dust from building up inside pitted holes and creates a finish that is easy to keep clean.
view all filled and honed products
View our filled and honed Range!
Unfilled & Tumbled Travertine
What does Unfilled and Tumbled mean?
So, what is unfilled and tumbled paving?
Unfilled and Tumbled Travertine is essentially the most natural form a travertine tile can take. The edges are tumbled, with a slightly antique, ragged style and the surface the same, with the natural air-holing standing out as the feature of the stone. This style is
An amazing non-slip classic design option, suitable for both internal and external use.
View all Unfilled and Tumbled products
What about the air holes?
Travertine is revered for its character and unique formation. Although, when being used internally, there is some concern as to what the air holing means in regards to cleaning and maintenance, a reasonable concern. You have two options, the first being that you fill the tile with grout, this is the most common choice, as it is very straight forward and will undoubtedly save you time. This retains a lot of the character that factory honing and filling can loose, as you often retain some small indentations of when the hole used to be.
The second being that you embrace the stunning natural characteristics formed over thousands of years and run a vacuum over the tiles a little more often.
View all Unfilled and Tumbled products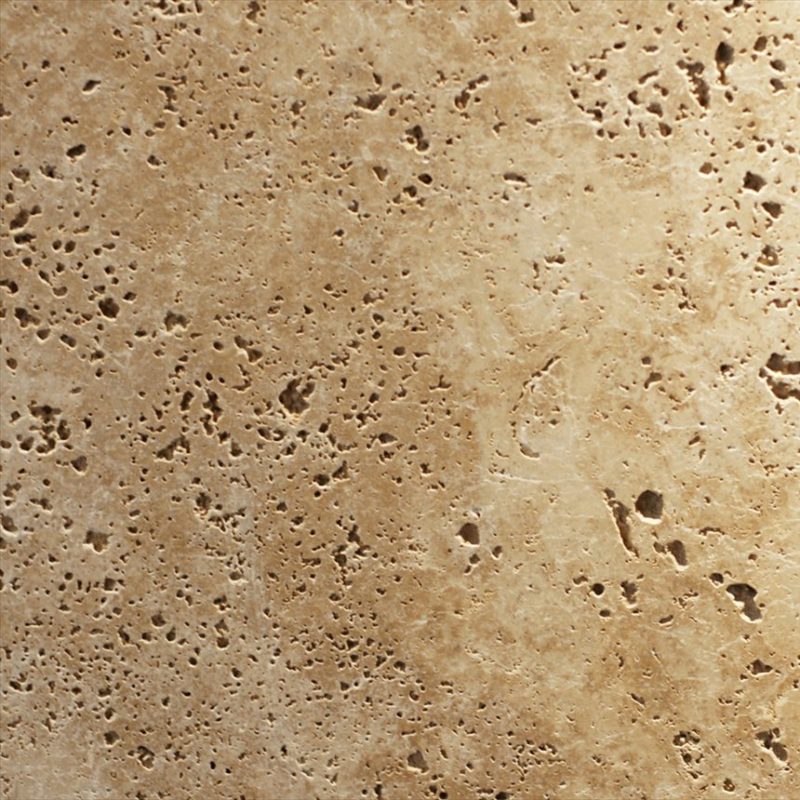 View our Unfilled and Tumbled Range!